PrimeLife project: new Web page design online
PrimeLife Web site relaunched - new design online
30.05.2008
The PrimeLife project is glad to present it's new Web site layout. Further content will be regularly added during the course of the project's lifetime.
Make sure you subscribe to our rss feed, updating you regularly on news related to PrimeLife.
On our Web site you will find the result of our work in the Deliverables section, information on our project partners in the Consortium section and information about the project at a glance at the Fact Sheet section.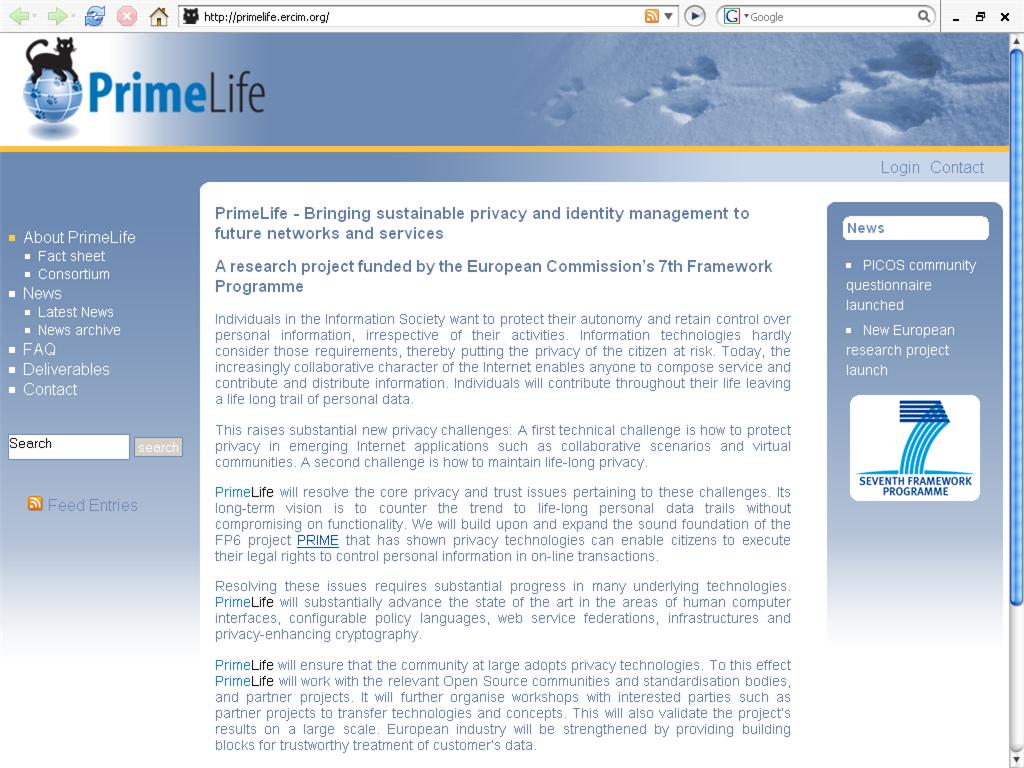 For questions and comments concerning the Web site please turn to us here.